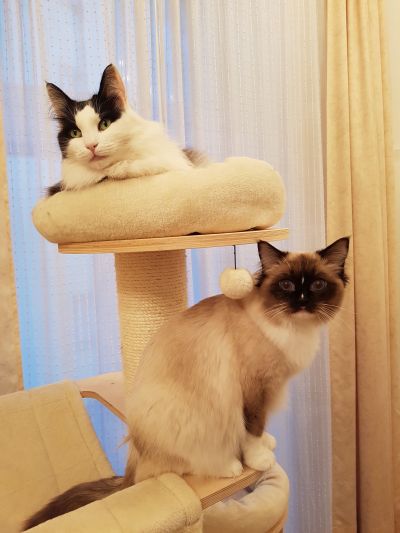 Cello Lessons in 1040 Vienna
The Cello Salon in Vienna
1040 Vienna, Wiedner Gürtel 6 - close to Quartier Belvedere
The Cello Salon in Vienna's 4th District (at tram and rail stops 'Quartier Belvedere') offers excellent acoustics and beautiful ambience for teaching.
The Cello Salon is also headquarters for rehearsals and recitals.
My Norwegian Forest Cat 'Zerbinetta' and Ragdoll tomcat 'Fridolin' are permanent listeners and friends to all my students.
Call now This email address is being protected from spambots. You need JavaScript enabled to view it.